"I have to say, I absolutely wouldn't have made it thru the sale of my house without MC Dwyer. I needed someone knowledgeable and calm, able to deal with whatever came up. She was there for me at every step of the sale from staging my house to the end of escrow and beyond. She even came up with urls to help me find a new place to live in a short period of time and told me when I could safely sign a lease. She is very strategic in planning and I am very pleased at the outcome. I would definitely recommend her to anyone needing an agent, in fact I already did!
- Judy T.
"You are a great agent, you know. I have been dealing with a lot of agents both in Europe and the United States, including California and Florida, and I am NOT flattering you one bit, you are the BEST. Why, because you do your home work and truly represent your buyer or seller to the best of your knowledge and more. So Hats Off to You! et encore Merci."
- Josette D.

"We were selling a rental property that we had not lived in for a few years. And we live out-of-state now. She made the logistics easy; the sale closed quickly; and throughout the process, it was clear she represented us, not herself. I have nothing but admiration and gratitude for her work on our behalf. Selling property from afar can be especially difficult, but not so this time. Thank you, MC!"
- Amy Q.
MC was a delight to work with. She was patient yet diligent, friendly and easy-going yet could push when the situation warranted it. She successfully helped drop the price of the home I was buying by $20,000 - and this was a short sale involving two bank loans! Her knowledge and follow through of the escrow process made my life much easier. She could describe positive and negative aspects of the transaction in a way that was balanced not giving any indication of her personal opinion. I felt like I was in the drivers seat, but I had a really good navigator by my side that I trusted implicitly. I appreciate all of her insights, knowledge, ideas and help. Thank you MC!!!
- Lee S.

"I couldn't have asked for a better agent to handle the sale of my property. Professional, knowledgeable, calm in manner and never shied away from the many questions I had. I wouldn't hesitate for one minute to give the highest recommendation possible to anyone looking for a seller's agent."
- Karen S.

"Thanks for the superlative service. You went way over and above the call of duty and both of us really appreciate it."
- Glenn and Allison

"If there are any folks in tech adventuring into the brave new world of being a homeowner, MC is a fantastic ally for that journey. She works with tons of passion and helps one find the right home based on price point, lifestyle, and is all about the real talk.
Upon initially working with her, my partner and I visited tons of open houses proactively and every single realtor knew of MC and spoke so highly of her work ethic and professionalism, which was truly impressive to witness. When my partner and I finally found a home we liked, it was an amazing experience working with MC. Not only is she well known in the Santa Cruz mountains real estate space, making negotiations way smoother dash dash her soul truly cares about people finding the right home and helping one understand the entire process from end to end. this was our 1st time buying a home comma which is an extremely confusing and daunting experience for the first timers period from negotiation Practices best practices to visiting the County office to learn about taxes, septic tank permits, historical data of the property, delivering everything needed once in escrow dash dash she was proactive about all of it comma and didn't skip. She helped us asked sellers all the right questions and assessing what to bid. I felt like she was a true advocate for us and made us made herself available via Email text and Phone.
We are grateful for MC's expertise and highly recommend working with her hands down. This is why we asked her if we could write a recommendation as a token of appreciation! Cheers"

- Alex G.
"M.C. was very attentive, diligent, and responsive throughout my selling experience. From our initial interview early on, I knew M.C. had an excellent knowledge of the local area culled from her many years of experience representing both sellers and buyers. I was looking for an agent who would listen and then lead me through the process of selling my home. In my opinion, it is very important to have a creative and healthy exchange of ideas and direction between an agent and her client and M.C. proved to be the ideal candidate. Thanks M.C.!"
- Bob T.
"M.C. Dwyer is an exceptional agent! Exceptionally thorough, knowledgeable and sensitive to the issues important to her clients. This is our 4th transaction with her and we would want to use her services in any future transactions."
- Bill and Sandy M.
"Our family has worked with MC for almost eight years now, and we couldn't be happier with her. She is knowledgeable, responsive, caring, and very easy to work with. In the past she helped us purchase our homes, but this was the first time she helped us sell a home. She did a fantastic job helping us prepare our home, and we were able to sell it in a timely manner."
- Dustin H.
"M.C. is an excellent realtor in the Santa Cruz Mountains. She helped us buy a new home and sell our old home, so we got to experience both fun-filled process'. She knows about the local issues and the right locations. She is prompt and thorough in her work and just a really great professional person to work with. We had a very good experience working with her on the purchase of a short sale in Boulder Creek (which can be very LENGTHY despite the name!), as well as selling our previous home in a short sale after purchasing the new home. It was a complicated process with both transactions being short sales and M.C. was on the ball the entire time! Even through the holidays and her own wedding, we could count on her! We love our new home too."
- Heidi and Eric M.
"M.C. was kind of pushed on us when we wanted to look at a house in Boulder creek. We are very glad she was! We asked alot of questions and MC knew most of the answers, when she didn't she knew where to find them. She made sure that we had the inspections we needed for a mountain home and she was great when we asked [her] to sell our other home as well".
- Sean and Tisha W.
"MC was great at helping us prepare to sell our home in late 2013, and not fazed by the challenges of selling our older mountain cabin in Boulder Creek. As out of town sellers (we relocated to a different town before selling) we had no problems communicating and processing the many transactions electronically and by phone. She patiently answered all my questions and concerns and definitely knows the market in San Lorenzo Valley. Bottom line, is she listened and worked hard for us to sell our home, helping us to achieve our goal of selling fast, receiving our selling price goal and doing it all without having to drive back and forth."
- Carla and Reggie W.
"I wish our agent in LA was half as organized as you are... I wish we had a clone of you in LA!"
- Noah and Kelly
"You did an amazing job for us and I would love nothing more than to give you great reviews. Also if you ever need a personal reference we would love to do that for you as well. We absolutely could not have been blessed with a better realtor. You are wonderful at what you do. From the bottom of our hearts, thank you."
- Jennifer and Marc B.
"MC Dwyer is unbelievable. She "held my hand" throughout the process, and made sure that I was knowledgeable and comfortable about everything that happened (I'm a first-time home buyer). Even after the sale, she continues to follow up to help me resolve issues. MC is definitely above the average in terms of what I thought realtors were about. If I ever need the services of a realtor again, MC will always be the person I contact."
- Dave O.
"Thank you for being the best in every way. We love our new house."
- Lisa and Chris
"Thank you for everything that you have done for us. You kept us very much aware of what was going on and kept the whole process fun. I think that your advice was extremely instrumental in helping choose a decent place to buy... Hope to bump into you from time to time. You were the only agent that was actually kind to us. The others were professionally "pleasant" but that's about it."
- Thom and Kelli F.
"We are so happy. Thank you for helping make our dreams a reality."
- Deborah and Matt
"Thanks for your kindness & support. We have been looking for an agent and have not found any we trusted until now."

Follow up comments
"It is a beautiful house and even better neighborhood.
... I must say that it is one of the most friendly communities I have ever lived. The schools are great and I have no complaints. Thanks again. You will always be a part of our lives."
- David and Colleen D.
"M.C. did an amazing job helping us buy our first home. She really listens to her clients and was exceptional about sending us frequent updates on relevant properties. She was very patient and was incredibly supportive through the whole buying process. Even post sale MC has been a gem- she's wonderful and we would highly recommend her as an agent!"
- Steve and Sally
"...I also want to tell you again how much we appreciate your hard work and patience ...I know we took a very long time to figure out what we wanted and I'm glad you stuck with us."
-Sun and Soren

"MC worked with us while we were on an interview trip from the east; then again prior to our move, to be ready to hit the ground running; and finally for several intense weeks after our arrival. She showed us many homes in the San Lorenzo Valley and Santa Cruz Mountains, continuously refining both her and our understanding of what we really wanted. Ultimately, we found a remarkable home within our price range. She went with us to the county offices to research the details of the property, and arranged for house inspections by reliable experts. The closing process went smoothly, with no surprises. We have enjoyed living in the home greatly, and have kept in touch with MC in the years since. We highly recommend her services for those interested in the San Lorenzo Valley, an area where a local expert is a great asset."
-
Brian and Eileen K.


"MC is the most conscientious and hard working of all REALTORS that I have met and worked with. Now that she is part owner of Century 21 Showcase, clients looking to sell or buy homes in the Santa Cruz County and need the very best REALTOR, MC should be their first choice."
- John U.
"Thanks too Mary Catherine for your diligence and attention to details... for your patience and instruction in understanding my needs... this sale was above average difficult, but you got us through some hurdles for a timely close."
- Kim P.
"MaryCatherine Dwyer made us feel comfortable and understood the issues regarding our property transaction. She was very helpful and knowledgeable and I highly recommend her."
- Greg G.
"Overall, we were very pleased we were able to work with Century21 and M.C. Dwyer and even more pleased when we closed the deal. It was a team effort and we pulled it through. Great job!"
- Adrian B.
"I am writing this from the home MC so masterfully & most diligently helped me close on in Scotts Valley, CA. She has earned the highest recommendation in my book for making my life as easy as possible from start of search to final closing and even after.

MC is the rare realtor that gets both the big picture and the minutia just as well. Her experience and intimate familiarity with the area was something I drew on a lot. She was very responsive throughout the entire process and walked me though it all. Especially helpful she was during key decision points and the extreme attention to detail every step of the way.

The world of open houses, offers, counter-offers, houses coming on the market, inspection findings, negotiations can be treacherous for even the best. I don't know what I would do without her calm, supportive, always-there-for-you presence at all stages.

She goes above and beyond the call of duty. For instance she took me to the County office and helped ferret out original detailed specs of the house (and people there knew her by name)
She batted for me, acted with complete integrity and never rushed-pushed in any way. Most highly recommend!!!"
- Prashanth J.
"MC helped my buy my home north of Boulder Creek several years ago. I was impressed with how much she guided me through the inspection process and researching the house through county records. She also helped me understand what kinds of homes were available and we found a home that I adore to this day."
- Dave B.
"We had a wonderful experience working with M.C. Dwyer. This was our first home purchase and she was really helpful in guiding us through the process. She listened very carefully to our wants and needs during our home search and ultimately found the perfect home for us. We were able to get our bid in as soon as the property became available. She fought for us every step of the way. When someone stepped in and offered cash, she made them prove they had the money. It turns out they did not so we ended up winning the property. She even took the time to check in with us after the sale to make sure everything was going smoothly. We highly recommend M.C. and will definitely go to her with any future realty needs."
- Mike and Janet R.
"We relocated from San Diego to San Lorenzo Valley, selling our old home and buying a new one in the process. We found MC by researching online. The reviews showed that she was very knowledgeable about the area. -- The Reviews were right. She is a genuine expert in the local area, and in all things dealing with real estate. She got us through all the complications of the process. She had personal knowledge of many of the properties that we looked at and thoroughly researched the ones that she didn't. San Lorenzo valley is beautiful, but has unique challenges. MC guided us through all of it."
- Jamie and Liz A.
"MC went above and beyond my expectations! We bought our first house through her and her experience and guidance was essential. She is friendly, reliable, patient, knowledgable, trustworthy and so much more. Thank you MC!!"
- Josh & Jordan B.
"MC was very knowledgable of the Santa Cruz mountain areas. Not being from the area, it was very difficult for my wife and I to understand the way things worked. MC put it all into perspective for us by showing us comparables and explaining the market to us. She was also very patient with us as we figured out what we wanted and needed which took time as I am a first time home buyer. She also took the time to speak with me on the phone for long stretches of time. Anywhere from 30 min to an hour and a half on several occasions. Basically helping me to understand different things and helping me prepare for what i should do when I find a home i like, such as various inspections. If you are looking for a nice realtor who is easy to talk to and is knowledgable of the Santa Cruz mountains then give MC a call."
- Chris & Karen N.
"M.C. Dwyer gave up her personal time to help us on short notice and during a holiday. She helped us understand the area and the market and thanks to her we were able to get exactly what we needed in a short 5 day trip!"
- Colleen G.
¶
¶
¶
¶
¶
- Jonathan W.
"MC was a wonder! Her knowledge and patience were exemplary. She responded to every question and concern we had immediately. she navigated us through the process involved with both selling our old home and buying a new one. The paperwork felt Herculean to me, but MC helped keep everything complete, on time, and organized. Her experience saved us hundreds of dollars a year with just a couple of quick suggestions. It would be my pleasure to recommend her to anyone."
- Jana T.
¶
¶
¶
¶
¶
- Sara & J B.
¶
¶
¶
¶
¶
- Jessica M.
"MC helped me along the journey of selling my home, with much ease and experience. She is wonderful!"
- Sara R.
"I am very grateful that you came into our life all those years ago! I never would've imagined that finding a home would take the path that it did, but We feel blessed to have had someone as understanding and compassionate as you to really listen to all our unique needs and help us find something that was better than good enough and truly met most of our needs as well as hopes."
- Tiffany S.
"A well overdo review for MC, who helped us navigate our first home purchase this past summer. MC explained everything in a way that was easy to understand from reviewing the inspections, making the offer, and working with the broker (who was also a recommended by her). We had an amazing experience and felt really cared for and protected by MC. We chose MC as someone who was local to the area. She is knowledgeable about the town, different neighborhoods and roads which was really important to us to make sure we felt safe. She knows a ton about mountain life which we appreciated as we looked at different properties and she had great recommendations of local vendors for any further needs (insurance, termite, plumber, construction). MC was easily available via text/call/email and responds quickly. She makes you feel important during a somewhat stressfull and urgent process as house buying can be and checks in on you throughout. As full time working parents of two toddlers we were so grateful for MC's flexible availability. We felt so blessed to end 2020 celebrating the holidays in our new home and are grateful to know we live nearby a dear friend!"
- Sean M.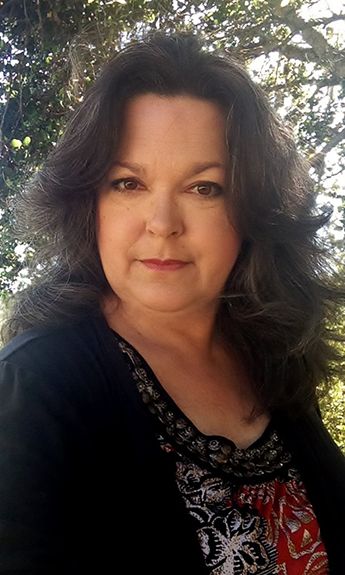 M.C. Dwyer
CA DRE 01468388

Call or Text:
831.226.0100
Contact Me!
I'd Love to Hear From You!