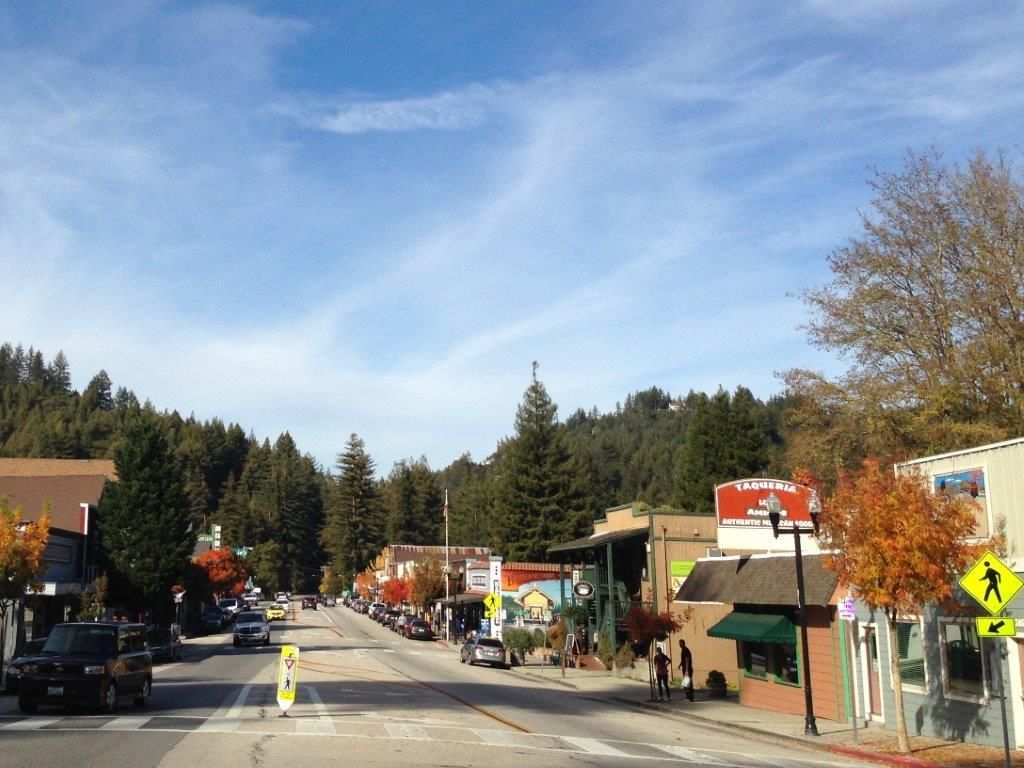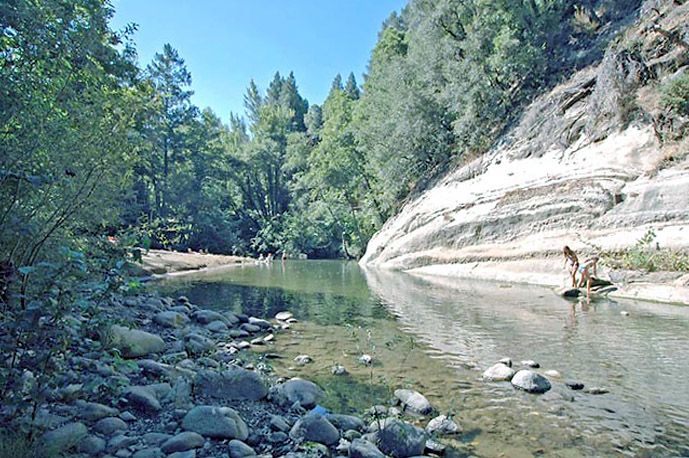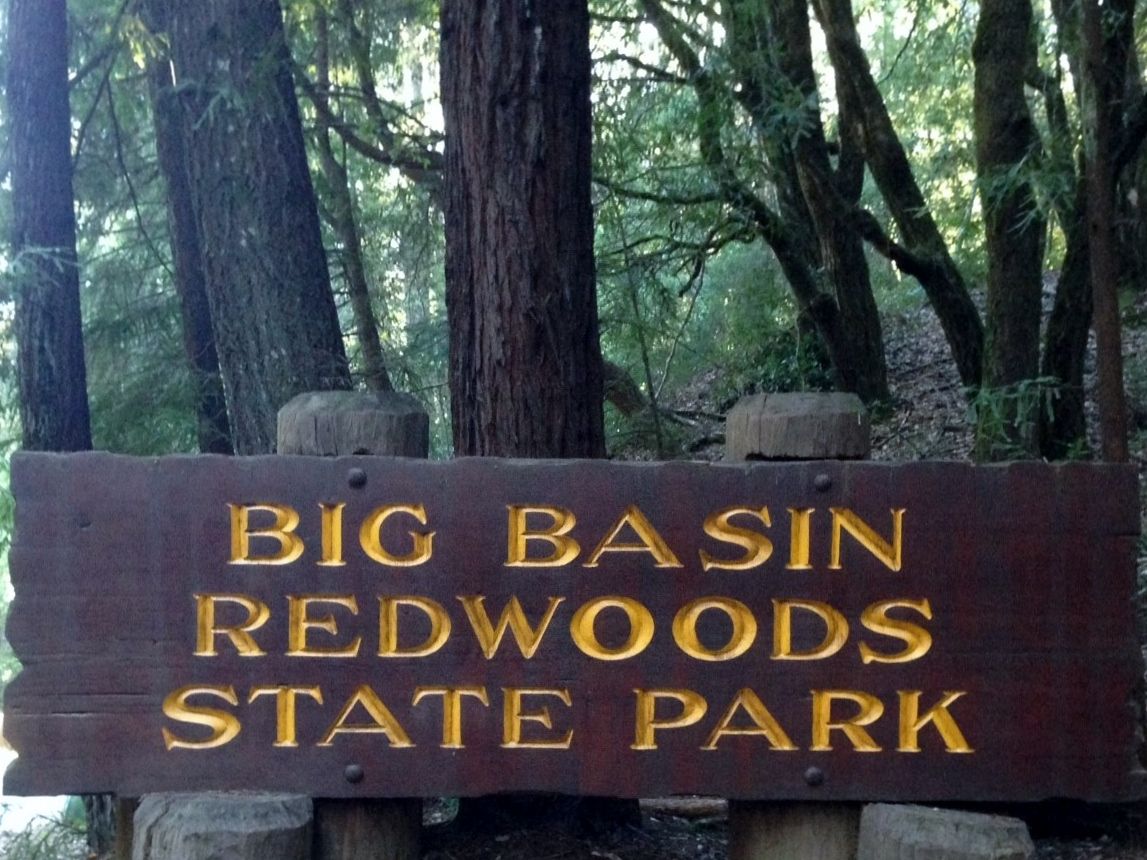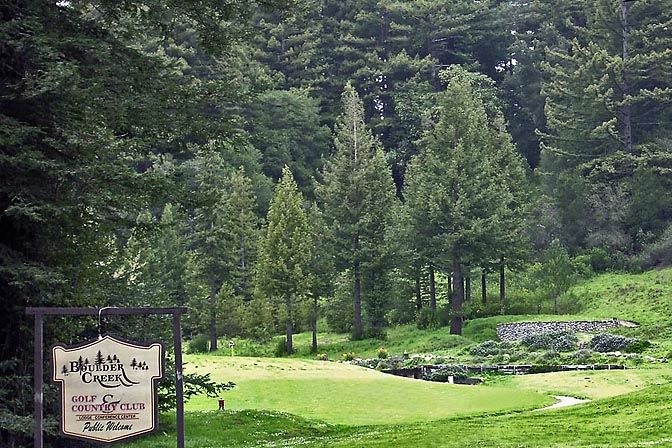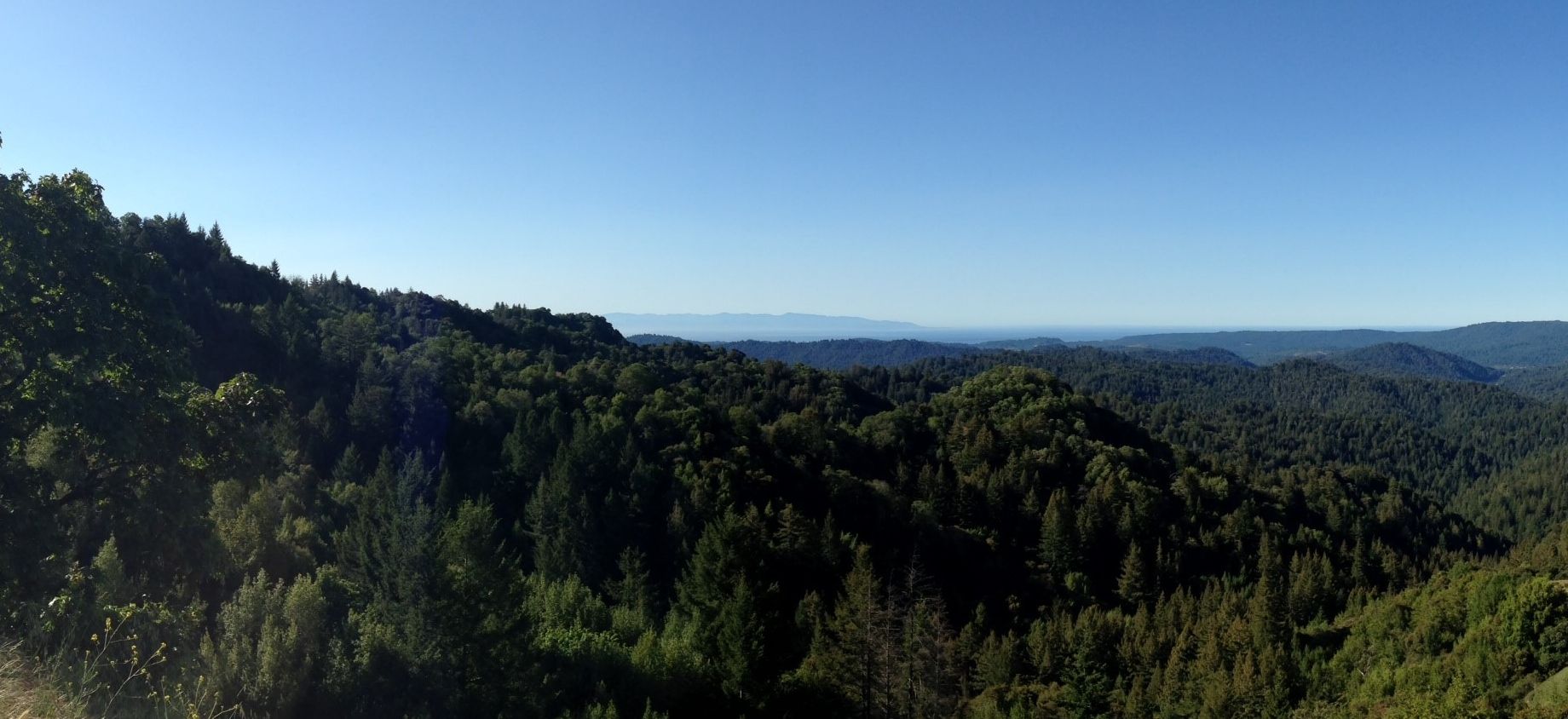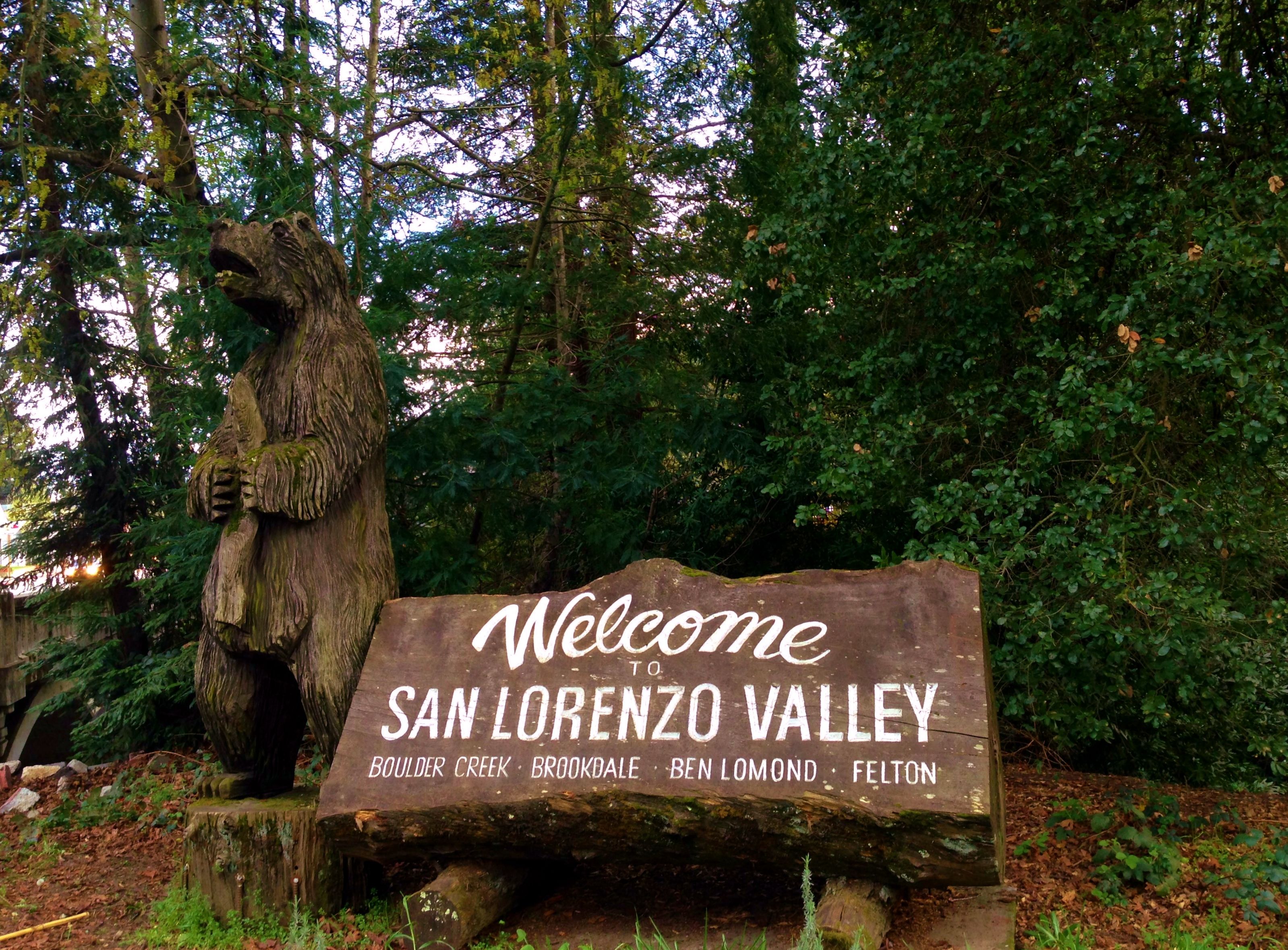 Boulder Creek real estate varies from luxury estate properties on acreage in the million dollar plus price range, to the most common Boulder Creek home prices in the $450,000-850,000 range. Boulder Creek condominiums by the golf course occasionally come up for sale in the $300,000-500,000 price range.
Boulder Creek may be unincorporated, but the historic village of about 4000 residents has just about everything. We have both a grocery and a health food store, volunteer fire department, library, US Post Office, bank, medical offices and dentists, dry cleaner, a gas station, solar energy firm, barbers and hairdressers, a vet and a pet store, several churches and a spiritual center, clothing stores, video rental, pharmacy, two liquor stores, gift shops, graphics design, auto repair and auto supply store, two hardware stores and an elementary school.
Boulder Creek has several coffee houses - Jenna Sue's is my favorite. Popular with the locals, they offer a wide bagel & fixings menu, pies & quiches, as well as a variety of desserts. Like the sign says, if there's a line, it's worth the wait! Rainbow's End is now the the Boulder Creek Coffee Roastery, and The Mountain Home Inn features down home cookin' under new ownership.
We have a local tavern "Joe's Bar" with live music Friday night. Unfortunately, "Boulder Creek Brewery" had a serious fire, but, they've opened an annex across the street featuring an appetizer menu plus award-winning beers brewed locally.
Restaurants include our newest addition: "Edo" - Japanese sushi and cooked fare. I'm delighted we have a successful sushi-restaurant in such a small town like ours - the food is better than one of the Scotts Valley places I won't name. Boulder Creek Pizza offers truly great salads, sandwiches and pizza, while Red Pearl Chinese Food (owned and operated by Jenny who is such a sweetheart!) is another of my favorites. Los Amigos Tacqueria is owned by Francisco who is often at the front register with his big smile. My favorite lunch there is the Tostada Salad - just over $5. Our legendary Scopazzi's restaurant has been serving up excellent Italian meals for 100 years now! - offering an upscale bar and dining rooms with great ambiance suitable for special occasions.
Some of the nicer Bouder Creek real estate surrounds the Boulder Creek Golf and Country Club. This public golf course is surrounded by a neighborhood of nicer homes as well as affordable condos. This is one of the rare neighborhoods in the San Lorenzo Valley served by a sewer system. Bear Creek Estates is another small development of nice homes, just about 5 minutes from town, also served by a sewer system.
Many Boulder Creek homes were originally summer cabins, so it is important to use a REALTOR, title company and inspectors to help you understand how well the home has been adapted over time for modern living.
Boulder Creek real estate is amongst the most affordable within commuting distance to Silicon Valley's biggest employers including Google and Apple. In 2015, there were 161 Boulder Creek home sales, with prices averaging about $540,000, up a strong 24% over 2014. During 2014, Boulder Creek real estate prices averaged $437,000 for a single family residence, up about 14% from 2013. I n 2013, Boulder Creek's home prices rose to $398,000 (up 28% on average over 2012).
In 2013, Boulder Creek's Top Agent was M.C. Dwyer. MC Dwyer sold 11 Boulder Creek houses through the MLS,
plus one privately arranged transaction on the sellers' request.
While the more affordable homes are typically on smaller lots (1/10 to 1/4 acre), there are many homes available on generously sized parcels of an acre or more. Higher end homes in Boulder Creek typically sell for $800,000 or more.
In 2015, the 4th and 5th highest priced San Lorenzo Valley real estate sales were in Boulder Creek. Both Boulder Creek properties sold for about $1.1 million, and both were on acreage (7 acres and 23 acres) with spectacular Santa Cruz mountains views. ​In 2014, the 3rd most expensive San Lorenzo Valley real estate sale was a Boulder Creek property: a beautiful home on 4 acres sold for $1 million. The least expensive Boulder Creek real estate sold in 2015 was essentially a shack on about 1/3 acre, for $101k. In 2014, the cheapest Boulder Creek house sold was a red-tagged cabin on 1/2 acre - $130,000.
For employment, many commute "over the hill" to work in the Silicon Valley. New residents say that they find the commute offers great opportunity for wildlife sightings and spectacular vistas, and most agree they would rather drive a little farther than sit frustrated in traffic and live in more expensive, smoggy and congested areas. There is even a local custom observed on the commute roads: the "locals" know all the curves and show their appreciation for slower drivers pulling into a safe turn out by flashing their emergency lights briefly, as if to say, "thank you!"